Our Mission
The Chippewa Valley Coalition for Youth and Families joins School and Community in promoting safe, healthy and drug free youth and supporting families. We work to secure the future of our youth and our community by reducing youth use of alcohol, marijuana, and other drugs, youth prescription drug abuse, and preventing youth suicide.
About The Coalition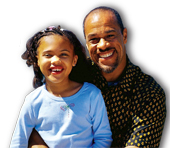 The Coalition includes representatives of all sectors of the community, including parents, youth, Chippewa Valley Schools staff, law enforcement, government, business, the medical community, and 20 community and youth serving agencies. The voice and talents of our youth are provided by our Coalition Teen Councils, active student groups at Chippewa Valley and Dakota High Schools. We network with 22 local churches through the Interfaith/Chippewa Valley Partnership. We create prevention initiatives and video and print materials that are shared with coalitions and other groups in Macomb County and beyond.
The Chippewa Valley Coalition for Youth and Families, which serves the geographic area of Chippewa Valley Schools and includes parts of Clinton and Macomb Townships, is a federal Drug Free Communities Grantee. Coalition efforts are also supported by donations and fundraising.
Initiatives & Activities of the Coalition Include:
Parents Who Host…Lose the Most Initiative
Youth Marijuana Use Prevention Initiative
Youth Prescription Drug Abuse Prevention Initiative
Interfaith/Chippewa Valley Partnership
Alcohol Retailers Project
Annual Be Aware Walk for Suicide Prevention
Annual Red Ribbon Month Campaign
Coalition Teen Councils, Chippewa Valley & Dakota High Schools
Critical Issues of Youth, annual drug prevention workshop
Focus on Youth Forums
Life of an Athlete/John Underwood Program
Parent and Community Education
Parenting Corner Video Series
Parenting Gazette, email Newsletter
Parent-Student Dialogue Nights
Prescription Drug Take Back Community Events
Project Learn, after-school program for at-risk learners
Project Alert, drug prevention program
Smart Moves, drug prevention program for 5th graders
Teen Court Program
More Information
For more information about the Chippewa Valley Coalition for Youth and Families, Call 586-723-2360 or email info@cvcoalition.org.